Girasol Homes Spain : Marbella, villa
Address
Address

Marbella, Malaga

City

Marbella

State/county

Malaga

Country

Portugal, Spain
Description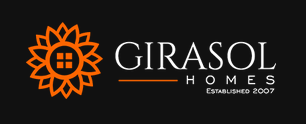 Lujoso complejo en la prestigiosa urbanización de Sierra Blanca, Marbella.
No es sorprendente que esta urbanización sea popular, porque aquí todo lo que necesita está a la mano, y al mismo tiempo, el complejo está cerrado, tiene un servicio de seguridad las 24 horas y se distingue por un ambiente elegante.
Este proyecto es el hogar del futuro que ofrece calidad y sostenibilidad, así como comodidad, salud y bienestar.
Además de las impresionantes áreas comunes, el complejo tiene tres centros de spa y gimnasios diseñados exclusivamente para sus residentes.
Luxury villa complex in the prestigious urbanisation of Sierra Blanca, Marbella .
With everything at your fingertips, yet ensconced in a luxurious, gated community with 24-hour security service, privacy and stylish surroundings, it is not surprising that the consolidated residential area of Sierra Blanca is in vogue.
This project represents a vision for the future and the necessity to provide a home that offers quality and sustainability as well as comfort, health and wellbeing.
In addition to stunning outdoors communal areas, it has three relaxing Spas and fitness centres inside the complex for the exclusive use of its residents.

Property ID
VLS-28440

Bedrooms
3

Bathrooms
4
Updated on May 13, 2020 at 8:36 am