Girasol Homes Spain : Altea, villa
Address
Address

Altea, Alicante

City

Altea

State/county

Alicante

Country

Portugal, Spain
Description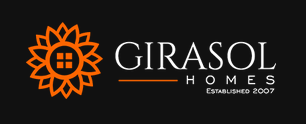 Residencial lleno de luz con grandes espacios interiores, arquitectura única y un entorno natural con una vista panorámica del Mar Mediterráneo y al skyline de Benidorm.
Un complejo residencial cerrado, con viviendas de arquitectura de vanguardia, independientes entres si, dónde cada una de ellas tiene un diseño exclusivo que las convierte en una pieza única.
Las casas destacan por su luz natural y sus grandes espacios interiores, con distribuciones de 3 y 4 dormitorios, 3 y 4 baños, cocina abierta, salones y comedores de varias formas, terraza, piscina, barbacoa, garaje cerrado y ascensor.
Posee un enlace directo con la autopista, a 10 Km de Benidorm, y apenas 50 Km del aeropuerto de Alicante y 100 km del de Valencia. La pintoresca villa costera de Altea nos permite disponer de todos los servicios y ocio de una gran ciudad y, al mismo tiempo, disfrutar de un mirador abierto a la naturaleza y al azul intenso del mar Mediterráneo, inmersos en un entorno natural, que también constituye el escenario perfecto para una escapada, unas relajantes vacaciones, o por qué no, ser afortunados y convertirlo en nuestro hogar.
A residential estate full of light, with large interior spaces, unique architecture and natural surroundings, panoramic views of the Mediterranean Sea and the skyline of Benidorm.
A closed residential complex, with detached homes designed with state of the art architecture, where each residence has its own exclusive design, making it unique.
The houses are outstanding for their natural light and large interior spaces, with layouts offering 3 and 4 bedrooms, 3 and 4 bathrooms, an open kitchen, living rooms and dining rooms of different shapes, terrace, swimming room, barbeque, a locked garage and a lift.
With direct access to the motorway, 10 Km from Benidorm, only 50 Km from Alicante airport and 100 km from Valencia airport. The picturesque coastal town of Altea offers all the services and leisure activities of a great city, while providing at the same time an open viewpoint for nature and the intense blue of the Mediterranean. Immersed in natural surroundings that are a perfect scenario for a getaway break, relaxing holidays or, why not make it your home?

Property ID
VLS-23222

Bedrooms
4

Bathrooms
4
Updated on May 13, 2020 at 7:07 am