Gemini Sailing Charters : Maui Hawaii
Address
City

Kaanapali

State/county

Hawaii

Area

Hawaii

Country

United States
Description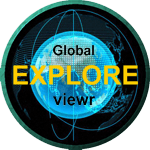 Celebrating 30 Years of Aloha !
Celebrating 30 Years of Aloha !
---
SAILING WITH GEMINI CHARTERS
Begin your Maui Snorkel adventure with the sensation of your bare feet slipping into the warm sands at Ka'anapali Beach, Maui. Walk down a few feet to meet Gemini, our luxurious 64' catamaran and her friendly, professional crew who will be on the beach ready to welcome you aboard. With ample seating in sun or shade, exposed to the gentle elements or sheltered by the spacious cabin, prepare to relax and enjoy your most memorable Maui day.
While snorkeling along West Maui's coastline, experience warm waters abundant with sea life. You will see a variety of tropical fish, and if you're lucky an endangered Hawaiian Green Sea turtle 'Honu'. A hot buffet lunch is served and our complimentary bar is open.
CONTACT
Tel: (808) 669-1700
Toll Free: (800) 820-SAIL
Fax: 808-669-1771
info@geminicharters.com

Property ID
VLS-83546
Videos
With Video
Continent
North America
Country
United States
Updated on June 28, 2020 at 2:41 pm