Girasol Homes Spain : San Pedro del Pinatar, villa
Address
Address

San Pedro del Pinatar, Murcia

City

San Pedro del Pinatar

State/county

Murcia

Country

Portugal, Spain
Description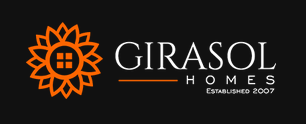 Obra nueva – bungalows de 2 dormitorios, terrazas y piscina comunitaria en San Pedro del Pinatar. Nueva promoción de 2 chalets individuales de 3 dormitorios con piscina independiente, 14 dúplex de 4 dormitorios y 12 bungalows de 2 dormitorios. El residencial se encuentra en una zona privilegiada del término de San Pedro del Pinatar a muy pocos metros del mar.
Las villas y dúplex disponen de garajes y trasteros subterráneos incluidos en el precio, en el caso de los bungalows son opcionales y no obligatorios. Todas las viviendas disponen de cocinas equipadas con muebles altos y bajos, placa vitrocerámica, horno, campana extractora y preinstalación de aire acondicionado. El complejo dispone de amplias zonas ajardinadas y piscina comunitaria.
El complejo está situado en un entorno privilegiado, cerca de las playas de San Pedro del Pinatar y Lo Pagán, y a unos pasos del casco urbano de San Pedro del Pinatar y centros comerciales.
San Pedro del Pinatar es uno de los principales núcleos turísticos de la Costa Cálida. Situado entre el Mar Menor y el Mediterráneo, este destino es famoso por su tradición pesquera, sus lodos curativos y sus salinas y arenales.
En San Pedro se encuentra la mayor zona de lodoterapia al aire libre de toda Europa. Venir aquí y no embadurnarse de pies a cabeza con sus famosos barros mineromedicinales, es un delito. Hacerlo a pie del estanque salinero habilitado para tal fin o bien en los hoteles y centros que ofrecen tratamientos especializados es decisión tuya. Y si quieres llevarte el paraíso a casa, no olvides que podrás comprar lodo en los centros de talasoterapia.
El paseo marítimo es otro itinerario que no necesita programación, ya que los espectaculares colores del atardecer, las vistas panorámicas del Mar Menor y la suave brisa marina ejercerán una atracción inevitable sobre ti. Durante el largo paseo marítimo encontrarás hoteles, bares, restaurantes y tiendas de todo tipo.
En San Pedro del Pinatar podrás disfrutar de nuestros dos mares, del Menor, en playas como La Mota, La Puntica y Villlananitos; y del Mayor o Mediterráneo, en espacios protegidos como los de las playas de La Llana, que forman parte de las Salinas y Arenales de San Pedro, Torre Derribada y el Mojón.
Si te gustan los deportes náuticos, no encontrarás un sitio más lleno de posibilidades. Tanto las aguas calmas y tranquilas del Mar Menor como las del Mediterráneo son ideales para la práctica de la vela, la piragua, el catamarán, el windsurf, la moto acuática y el buceo.
New construction – bungalows with 2 bedrooms, terraces and communal pool in San Pedro del Pinatar. New development of 2 villas with 3 bedrooms with private pool, 14 duplex with 4 bedrooms and 12 bungalows with 2 bedrooms. The residential is situated in a privileged area of San Pedro del Pinatar just a few meters from the sea.
The villas and duplex have underground garages and storage rooms included in the price, in the case of the bungalows are optional and non-obligatory. All properties have kitchens equipped with high and low furniture, ceramic hob, oven, extractor hood and pre-installation of air conditioning. The complex has large garden areas and a community pool.
The complex is located in a privileged environment: near the beaches of San Pedro del Pinatar and Lo Pagán, Costa Cálida, within walking distance of the city centre and a short distance from several commercial centres.
San Pedro del Pinatar is at the touristic heart of the Costa Cálida. Situated between the Mar Menor and the Mediterranean Sea, this small seaside town is famous for its fishing background, therapeutic mud baths, salt flats and vast stretches of sand.
The biggest outdoor mud therapy sight in Europe can be found here in San Pedro. To come here and not cover yourself from head to toe with its famous therapeutic mud would be a crime! You can choose to do it yourself on the seafront or in the thalassotherapy centres of the coastline. And if you want to take a little piece of paradise back home with you, don't forget you can buy the mud in the thalassotherapy centres.
The walk along the promenade is another which won't need any planning, because the spectacular colours of the sunset, the panoramic views of the Mar Menor and the gentle sea breeze will draw you in anyway. Along the promenade you will find hotels, bars, restaurants and shops of all types.
In San Pedro del Pinatar you can enjoy our two seas. The smaller sea, the Mar Menor, on beaches such as La Mota, La Puntica and Villlananitos; and the bigger sea, the Mediterranean, with protected areas such as playas de La Llana, which make up part of the Salinas and Arenales of San Pedro, Torre Derribada and the Mojón.
If you like water sports, you won't find anywhere else with more choice. The calm and tranquil waters of both the Mar Menor and the Mediterranean are ideal for sailing (including catamarans), kayaking, windsurfing, jet skis and diving. Whatever level you are at, it's time to sail close to the wind and enjoy yourself! The Mar Menor Nautical Centre makes all this very easy for you with its many different centres and associated teaching schools.

Property ID
VLS-27106

Bedrooms
2

Bathrooms
2
Updated on May 13, 2020 at 8:07 am