Girasol Homes Spain : Hacienda Riquelme Golf Resort, apartment
Contact for Current Status
Europe
Girasol Homes Spain : Hacienda Riquelme Golf Resort, apartment
Hacienda Riquelme Golf Resort, Murcia, Hacienda Riquelme Golf Resort, Portugal, Spain
Address
Address

Hacienda Riquelme Golf Resort, Murcia

City

Hacienda Riquelme Golf Resort

State/county

Murcia

Country

Portugal, Spain
Description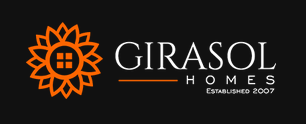 This 2 bedroom 1 bathroom ground floor apartment is located within the sought after Hacienda Riquelme Golf Resort and is offered for sale at an excellent price. This apartment offers part AC, modern kitchen, good aspect and view and also offers a good size terrace/balcony. Contact us for more information and full cost breakdown.
With all property purchases.
All checks carried out where possible and full services offered which will include from Girasol Homes all or some of the following:
Furniture options, health Insurance, Reforms if needed, Painting and decorating, White Goods if needed, Key Holding if needed, Rentals (long and short term), Lawyers and all checks carried out before the purchase, Finance if needed, Same day Foreign Exchange Services (0800 – 1800), Pension advice and transfers if needed, Pet Insurance if needed, Buildings and Content Insurance and much more. A truly one stop shop for clients looking to buy a property in Spain.

Property ID
VLS-28806

Bedrooms
2

Bathroom
1
Updated on May 13, 2020 at 8:46 am