Alice Lonnqvist Miami Florida : Condo
Available
North America
Alice Lonnqvist Miami Florida : Condo
Half Moon Bay #118, 7030 Half Moon Circle, Hypoluxo, Florida, Hypoluxo,
Address
Address

Half Moon Bay #118, 7030 Half Moon Circle

City

Hypoluxo

State/county

Florida
Description
Alice Lonnqvist Home Max Realty Miami Florida Presents :
7030 Half Moon Circle 118 Half Moon Bay is a superb Intracoastal waterfront community with resort ambiance featuring ocean breezes and leisure strolls along the sand beach. There are two lovely heated pools, hot tub, saunas, promenade lounge deck and gazebo along the waterfront. The clubhouse at Half Moon Bay is inviting and comfortable and the scene of the many eclectic parties sponsored by the community Social Committee. There are three tennis courts and a bocca ball court for residents and guests. All of this in a gated community close to all that the Palm Beaches offer…beaches, shopping, entertainment, restaurants…you name it. It just doesn't get much better than this!
https://www.homemaxrealtyinternational.com/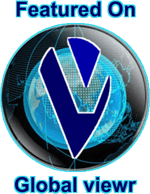 Property ID
VLS-46330

Bedrooms
2

Bathrooms
2
Updated on April 25, 2020 at 9:32 am